Steven R. Diaz
Associate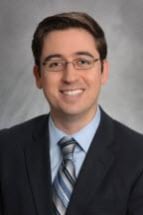 Steven R. Diaz is dedicated and passionate about protecting the rights of workers from every profession, trade, and walk of life. His practice includes all aspects of employment law, including harassment, retaliation, pregnancy discrimination, race discrimination, disability discrimination, age discrimination, wrongful termination, wage and hour matters, and overtime violations. Mr. Diaz began his career in civil defense work, where he often handled multi-million dollar claims, and gained significant experience in complex litigation. He later altered his practice to stand alongside workers who are often voiceless and mistreated in the workplace. Mr. Diaz's experience and training with the defense bar has given him a unique set of tools to use on behalf of his clients while dealing with powerful companies and employers. He knows that employment litigation can be an intimidating, frustrating, and emotional process, and he is committed to helping his clients weather-the-storm and achieve justice.
Mr. Diaz earned a Juris Doctor from Southwestern University School of Law in 2011, and a Bachelor of Arts in Political Science from California State University, Northridge in 2008. During law school, he served as a Senior Member of the prestigious, and highly competitive, Southwestern Negotiation Honors Program. Mr. Diaz also served as a Student Ambassador, and was a recipient of the John J. Schumacher Leadership Scholarship. He is currently admitted to practice before the Courts of the State of California, as well as the United States District Court, Central District of California.
Areas Of Practice
100% Employment Litigation
Bar Admissions
California, 2011
U.S. District Court Central District of California, 2011
Education
Southwestern University School of Law, Los Angeles, California
California State University, Northridge, Northridge, California

B.A. summa cum laude – 2008
Major: Political Science
* Denotes a Required Field
By submitting the email form above, you agree to the following disclaimer:
The use of the Internet or this form for communication with the firm or any individual member of the firm does not establish an attorney-client relationship. Confidential or time-sensitive information should not be sent through this form.