Lauren Mayo-Abrams
Attorney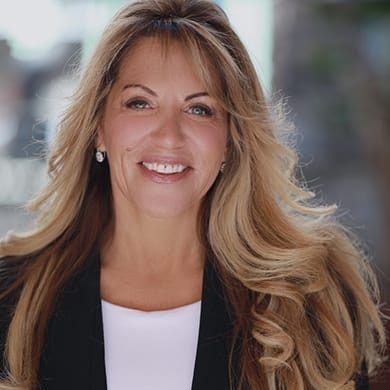 Lauren Mayo-Abrams is the founding member of the Law Offices of Lauren Abrams.  She has been exclusively protecting the rights of employees since 1998.  Ms Abrams received her J. D. from the University of Southern California, her B. A. from University of California at Los Angeles, and her Masters in Communications from University of Southern California. Ms. Abrams specializes in all aspects of employment litigation. She has won numerous trials, has been heard on KNX business hour, ABC News, Good Morning America and has received verdicts and settlements totaling many many millions of dollars.
Ms. Abrams represents employees and their rights in the workplace – as well as upon termination.  She has authored articles on the rights of workers and been quoted in various media.  She practices in the areas of wrongful termination, whistleblower and retaliation, class action lawsuits, protected leaves of absences, disability discrimination, pregnancy discrimination, race and/or age discrimination, national origin discrimination, racial harassment, sexual harassment, wage and hour violations and civil rights cases.
Ms. Abrams is a member of the California Employment Lawyers Assn., the National Employment Lawyers Assn., and Women's Law Assn. Of Los Angeles, Consumer Attorneys Assn of Los Angeles, Los Angeles County Bar Assn. Employment Section, State Bar of California Employment Section.
Lauren Abrams goes to bat for those who are wronged in the workplace, and turn to her for a voice, another chance at the plate.
Areas Of Practice
Employment
Discrimination
Employment Law — Employee
Labor Law
Sexual Harassment
Wrongful Termination — Employee
Bar Admissions
Education
University of Southern California Law School, Los Angeles, California [J.D.]
University of California, Los Angeles, California [B.A.]
University of Southern California [Masters & Major: Communication]
Professional Associations And Memberships
California Employment Lawyers Association
National Employment Lawyers Association
Women's Law Association of Los Angeles
Consumer Attorneys Association of Los Angeles
Los Angeles County Bar Association, Employment Section
State Bar of California, Employment Section
* Denotes a Required Field
By submitting the email form above, you agree to the following disclaimer:
The use of the Internet or this form for communication with the firm or any individual member of the firm does not establish an attorney-client relationship. Confidential or time-sensitive information should not be sent through this form.