From our offices in Beverly Hills, our team is committed to providing you with personalized representation throughout your employment law matter.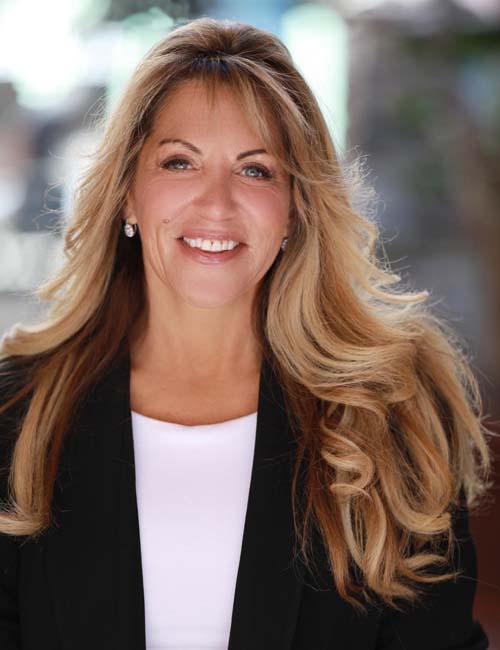 From our offices in Beverly Hills, our team is committed to providing you with personalized representation throughout your employment law matter.
A Law Firm That Is Dedicated To Making Things Right
Our Passion and Priority:
Protecting Your Rights as a Worker
When you have experienced something illegal at work — supervisors who wrongfully terminate or discriminate against you or your co-workers, by retaliating for disability or maternity leave, for example – you need an experienced employment law attorney in Los Angeles to help you make things right. You deserve a legal team that understands how intimidating it can be to talk with a lawyer about your job and will do everything possible to take the fear out of standing up for your rights.
At the Law Offices of Lauren Abrams, offering experienced, compassionate legal help is what we do every single day. Our clients are at the center of everything we do. They are hardworking people who play by the rules and just want to know that their employers will as well. They work to provide for their families, but also work because they believe in the value of a job well done. When an employer's actions make that difficult or impossible, we are ready to respond swiftly and aggressively.
Professional, Success-Orientated Legal Help
Can and Should Also Be Personal
We invest significant time and resources into every case our firm takes on because we know how high the stakes are for our clients. When we accept a case, we want our client to know that helping him or her find a positive outcome is our absolute highest priority.
We know that working with a lawyer can be an intimidating experience, and we want our clients to feel comfortable working with us at every stage of their cases. We invite our clients into our Beverly Hills offices to tell their stories, and want them to know that we will do everything we can to help them, and make things easier along the way.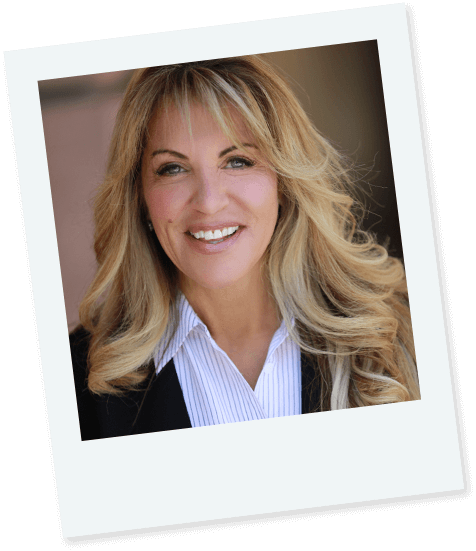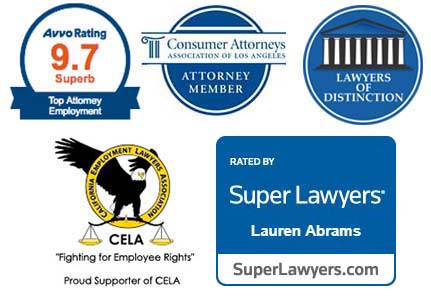 Learn if You Have a Case
Contact Us Today
We can discuss your legal options during a no-fee, confidential phone consultation. Arrange to speak with a Los Angeles employment attorney now: Call 310-205-2020 or send an email. From our Beverly Hills offices, we represent workers throughout Los Angeles and Southern California, and meet our clients whenever and wherever it is convenient for them.
Hear From Some of Our Clients
"I'm so happy to have found Lauren and her firm. Lauren and her colleague Steven were so helpful and worked tirelessly on my case . They were compassionate and always made me feel like I had someone on my side. Their dedication to achieving the best possible outcome for me was more than I ever expected or hoped for. I feel incredibly lucky to have had them on my team. A+++!!"
Alicia Derossett
Lauren, Steven and their team are amazing. They are with you the entire step of the way and make sure that you are doing well and taking care of yourself. They truly care about you and your wellness, and fight for you every step of the way.
Sasha Zigler
A truly remarkable team! Lauren & Steven are two wonderful individuals who care, listen and make sure that you are heard. Their level of dedication is amazing and appreciated. Even on her personal time, Lauren would follow-up (don't hold me to that one, she may just have liked me more.
Jonathan Munoz
Great team to work with when dealing with sensitive employment matters. Very respectful and sensitive to what their clients are going through. Gives great guidance and good results.
Cynthia Foster
Lauren Abrams was my first choice for legal representation and she didn't disappoint! Ms. Abrams and her team worked tirelessly to resolve my legal matter. The team worked collaboratively and kept me informed throughout the process. They made sure I was always informed even if it meant speaking with me after hours or accommodating my travel schedule. The final proof that I made the right choice was the outcome of my case…I won and was awarded damages! It was a team effort and Lauren Abrams has the team to deliver results
Arnulfo Delgado
Lauren and her staff put a lot of hard work, effort and diligence into my case. She made the unpleasantness of a legal case bearable. I cant say enough about her professionalism and compassion. I will always be grateful to Lauren and her team and would highly recommend her services to anyone who has been wronged at work or otherwise.
Peter
I wanted to thank you for the hard work that went into my case. I am in a more peaceful state knowing that we did something about this unpleasantness and believe it would have eaten away at me if I didn't at least stand up for what I believed was right. Thank you for getting me such a great settlement.
Lauren has a strong understanding of the law and the techniques of negotiation. She is able to quickly identify and focus on the relevant points of a case. She is confident and delivered proper representation.
Thank you! I went through a horrifying experience with my employer, and felt at a loss. Lauren and her team were quick to update me and respond when I had questions. She was supportive throughout the entire process; explained everything in detail. She's definitely a fighter, and will not back down. Thank you, Lauren for helping me get through this.
Lauren was very knowledgeable and available for guidance on employment and labor issues that I was contemplating pursuing. She encouraged me to work it out with my employer amicably and when that failed she was available to aggressively represent me hundred percent of the way.
Scott
* Denotes a Required Field
By submitting the email form above, you agree to the following disclaimer:
The use of the Internet or this form for communication with the firm or any individual member of the firm does not establish an attorney-client relationship. Confidential or time-sensitive information should not be sent through this form.